No Nap!
Getting Daisy to take an afternoon nap has been a challenge since she was a wee babe. Today, she finally gave in to the Nap Gods and was sleeping peacefully. Sometimes I wish I could enjoy a nice nap on a new mattress from somewhere like Leesa, but no such luck today. Anyway,
that's when I realized I wanted a berry almond cake. I obey my cravings. Otherwise I'll eat everything short of the front door and still feel unsatisfied.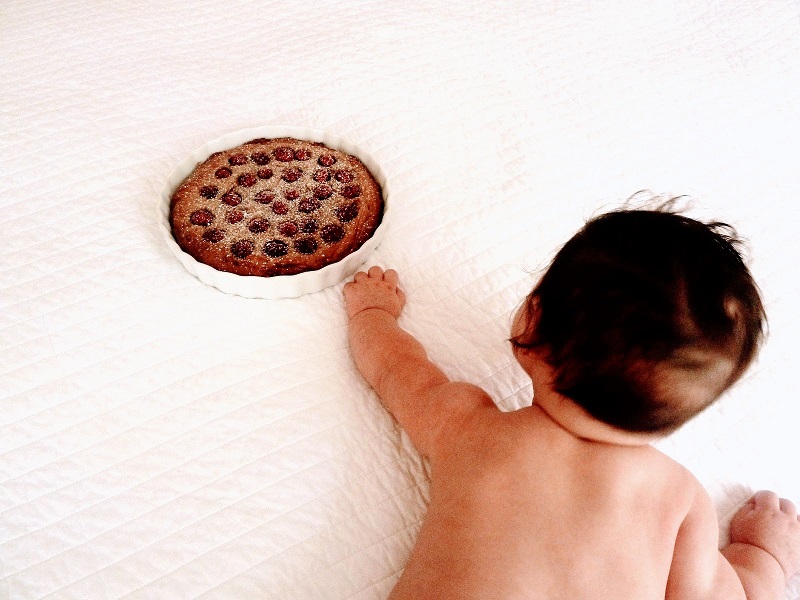 So I tip-toed to the kitchen and whipped up a fresh batch.
It really is that easy, especially if you have a blender or food processor.
In no time, the warm fragrance of vanilla, lemon zest and nutty almond was
flowing through the whole house.
Guess who woke up?
If you find yourself in a pickle,
just take it one step at a time.



Berry Almond Cake
Note: Almond meal is made with ground almonds with the oil removed. If you can't find it, make your own by grinding whole almonds. Just remember to cut the butter by 1/2 a stick to compensate for the natural oil of the almonds.
Blend the ingredients in the following order:
1 c brown sugar
1 c almond meal
1 Tb fresh lemon zest
1 tsp vanilla
1 stick melted butter
2 eggs
1 cup flour
Smooth batter into a greased cake pan,
top with 1/2 fresh berries,
and
@ 350*F for 35 minutes.
You don't have to wait for the cake to cool.
But, in case you want to test your patience, give it a good 15 minutes,
dust with confectioners sugar and dig in!