I often want to make foods from my childhood, but authentic recipes for Persian and Armenian dishes are difficult to find here in the States. One of my most favorite pickles is called Liteh. It's a celebration of the bounty of the garden. Every family has its secret recipe, but the caraway seeds are a must. Making Liteh can be fast and easy if you have a food processor and a cute little helper, as I do.

Barbequing the eggplant isn't absolutely necessary, but highly recommended. My Grillmaster was out mountain biking this morning, so I had to fend for myself. I just roasted the eggplants right on our gas stove and Daisy patiently peeled them under water.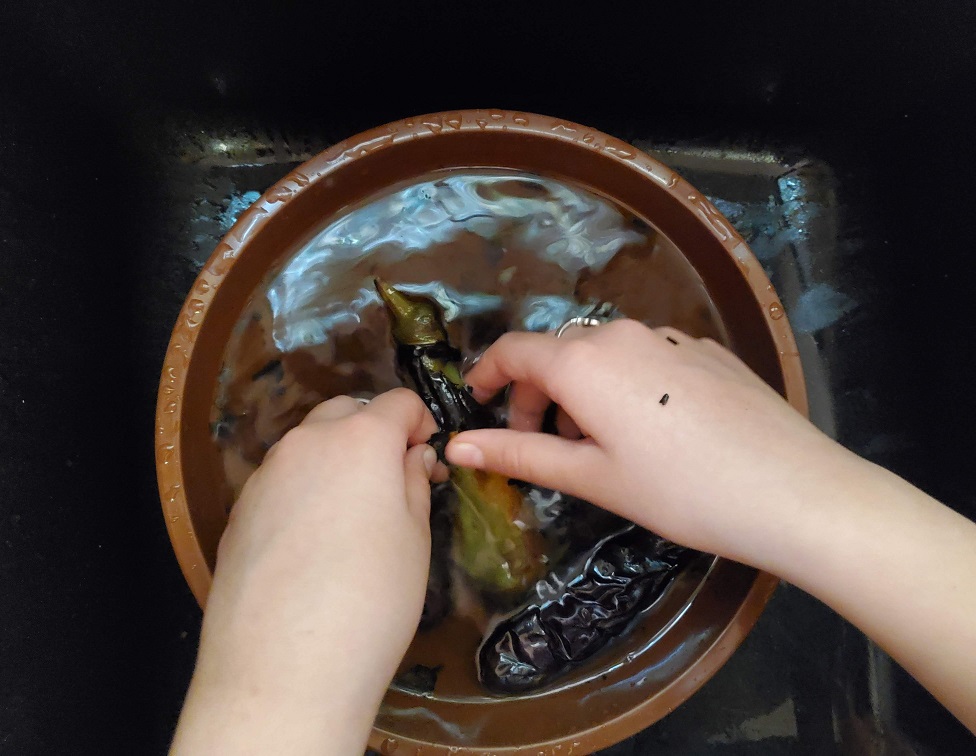 Torshi e Liteh
Fills: a dozen 8oz jars
Prep: 30 mins
Cook: 5 mins
Ingredients
10-12 bay leaves
6 Italian eggplants
3 medium carrots
5-6 sunchokes
1 green bell pepper
1 red bell pepper
1 head cauliflower
2 Tb fresh tarragon
2 Tb fresh mint
1/2 bunch fresh parsley
1 head garlic
1 Tb dried fenugreek
1 Tb black caraway seeds
1 Tb Golpar ("Anjelica")
4 cups apple cider vinegar
2 cups pomegranate molasses
2 Tb sugar
1 Tb salt
1 tsp freshly cracked black pepper
Instructions
Wash and dry jars.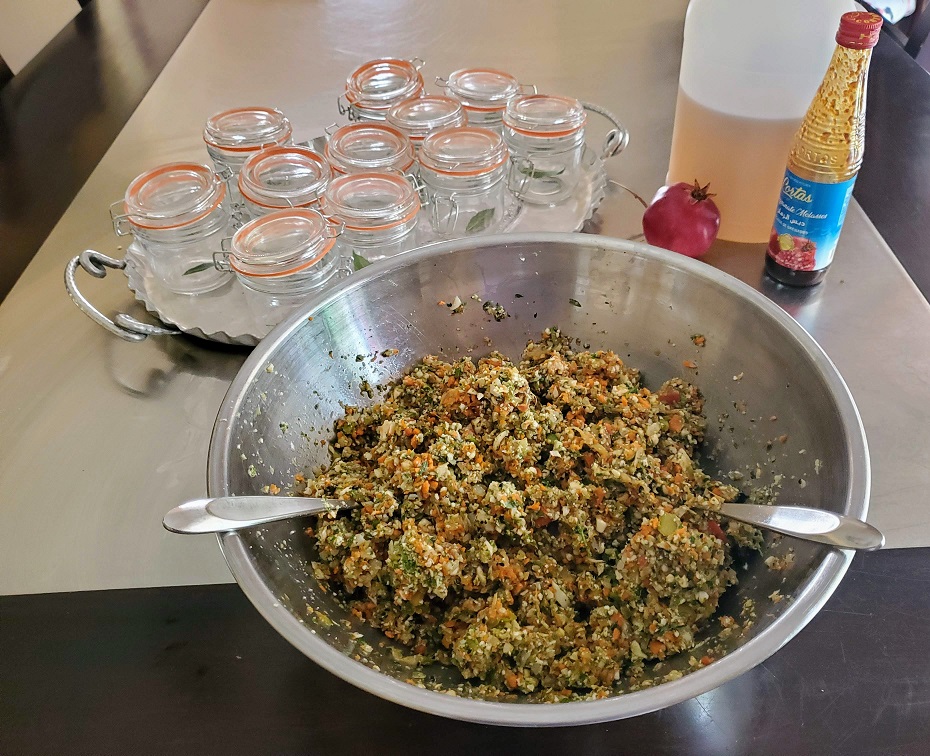 Place a bay leaf into each.
Grill and peel eggplants.
Give them a rough chop and transfer to a big nonreactive bowl (not metal).
Take out a food processor to make your life easier.
Wash the rest of the vegetables and herbs.
Pulse in food processor to a somewhat sandy consistency.
Add dried fenugreek, caraway seeds, Anjelica.
Mix gently and add about 3 tablespoons into each jar.

Pour vinegar, pomegranate molasses, sugar, salt, pepper into a big pot, set over medium heat and bring to a gentle boil.
Remove from heat and pour enough into each jar to cover vegetables.
Seal jars and store in a cool, dark place.
Refrigerate after opening.
Serve with rice or grilled dishes.
Remember that pickling is a time-honored method of savoring vegetables long past their season.
Here in California where agriculture rules, we are spoiled with fresh fruits and vegetables throughout the year. While canning, preserving and pickling are not necessary, they produce so many delicious things and make for rare opportunities like the one I had today of spending quality time with my daughter.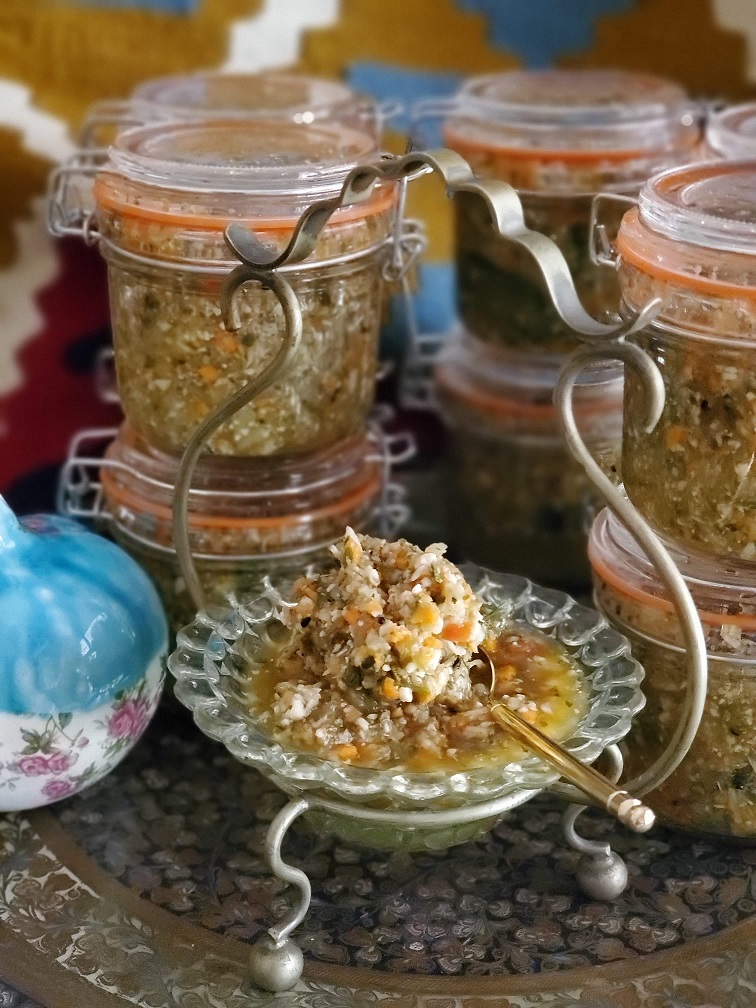 Whenever I mentioned my wish to try making Liteh at home, I was often met with skepticism…
Are you nuts? You can just buy it anywhere?
Oof! It's too much trouble. 
Ok, you're nuts.
Maybe I am nuts, but the Liteh that came out of our hard work today is puts the store-bought stuff to shame.
This recipe produces more than enough to share. With the holidays coming, you'll have plenty to give as gifts. Pack them in cute mason jars and use pinking shears to cut festive fabric to top the can lids. Tied with a ribbon, jars of Liteh will make the most memorable presents.