This Lemon Berry Cake is my go-to any time I want something freshly baked. It's quick, easy, works great with any berry. I bake it every chance I get, in all shapes and sizes. Ice it, don't ice, it's delicious either way.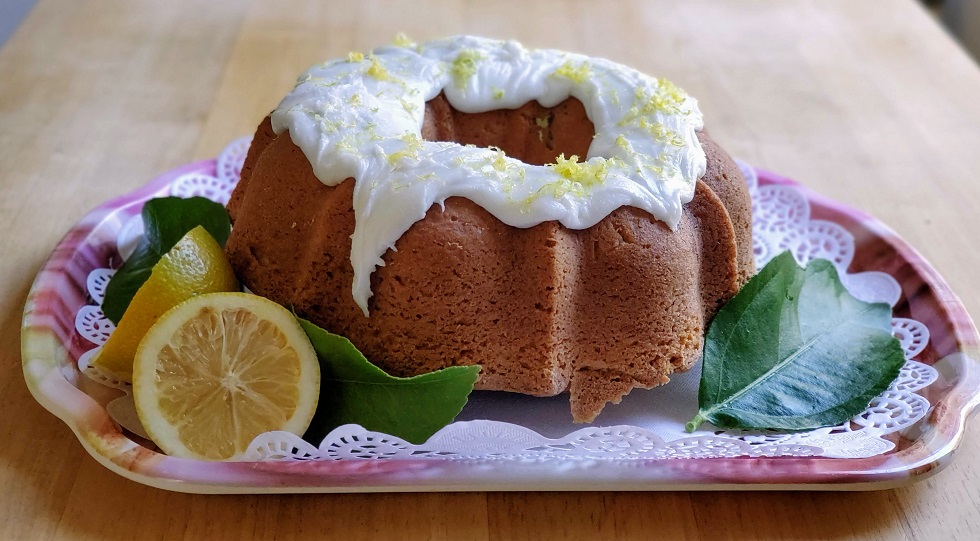 As a Bundt cake, it makes the best hostess gift or treat for your favorite grocery store, nail salon.  In dainty mini form, it's perfect for afternoon tea with Daisy. Even traditional Easter cake called Paska gets a supermodel makeover, baked in coffee tins, the way my grandmother Nina used to do it. Eat it for breakfast – I'm not telling.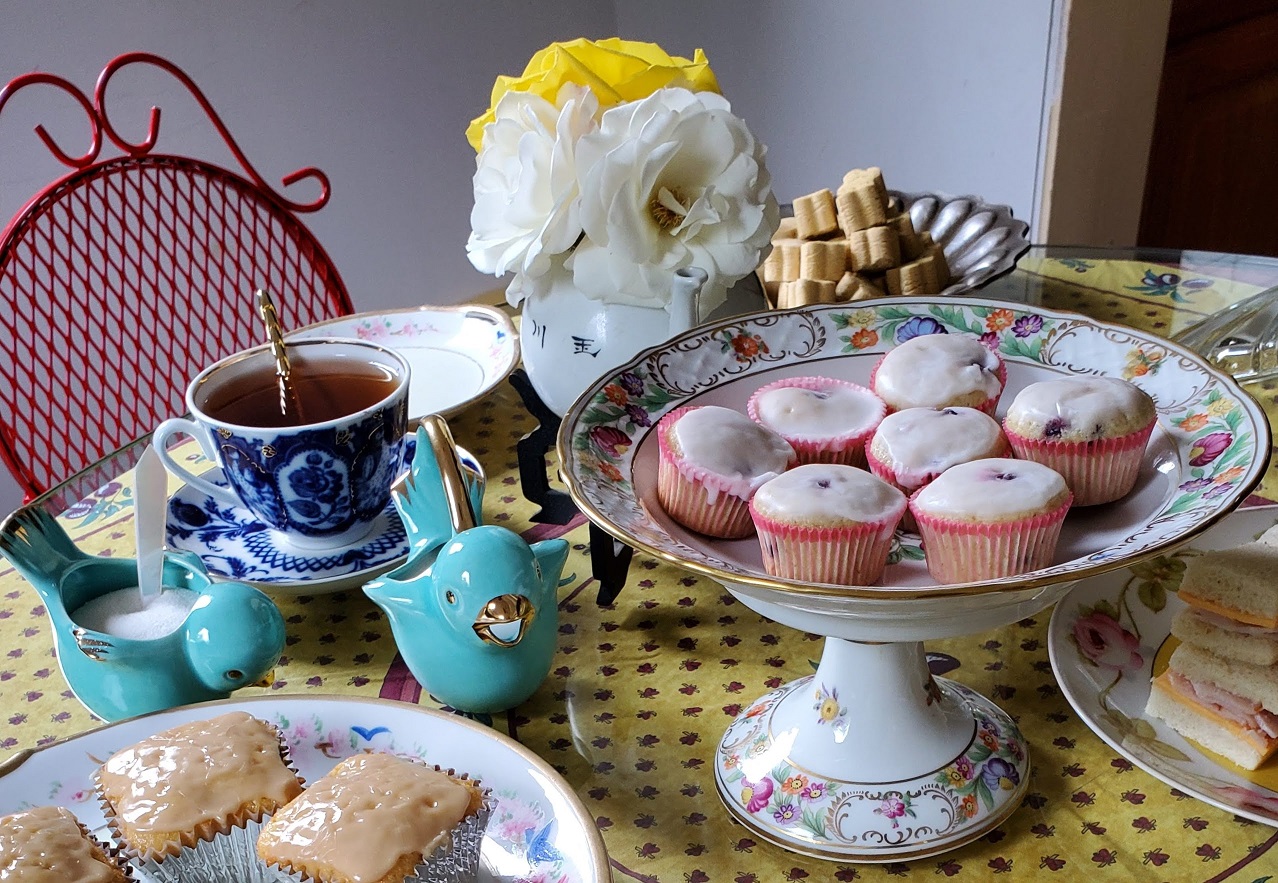 Frozen fruit holds up better in the oven, but fresh is fine, also.
Freshly grated lemon zest adds a beautiful aroma and taste. Topped with lemon icing and more fresh zest, this Berry Lemon Cake turns ordinary days into something special.
Lemon
Berry
Cake
Makes: One 6-inch Bundt (or a dozen cupcakes)
Prep: 10 mins
Oven: 350 *F
Bake: 45-50 mins
Ingredients
Cake
1 stick butter, at room temp
3/4 cup sugar
1 free-range egg, @ room temp
1 tsp vanilla
1/2 cup milk, @ room temp
1 cup berries, fresh or frozen
1/2 lemon, zest only
1 1/2 cups flour
1 1/2 tsp baking powder
pinch of salt
Lemon Icing
1 lemon, juice only
3 cups powdered sugar
Instructions
Preheat oven to 350*F
Butter and flour cake pan.
Cream butter and sugar in a mixer or food processor.
Grate lemon over the bowl. We'll use the juice for the icing later.
Add the egg, a splash of good vanilla and the milk.
Sift dry ingredients over the bowl and mix gently until just smooth.
Pour batter into prepared cake pan or divide it among the cupcake molds.
Bake for about 45-50 mins.
When you can smell the cake, it's ready.
Remove from oven and let cake rest in pan for 10 mins.
Turn onto a metal rack to cool completely.
Once the cake has cooled, make the icing.
Juice the lemon and add to powdered sugar.
Mix til smooth, drizzle over the cake and grate more zest, if you like.