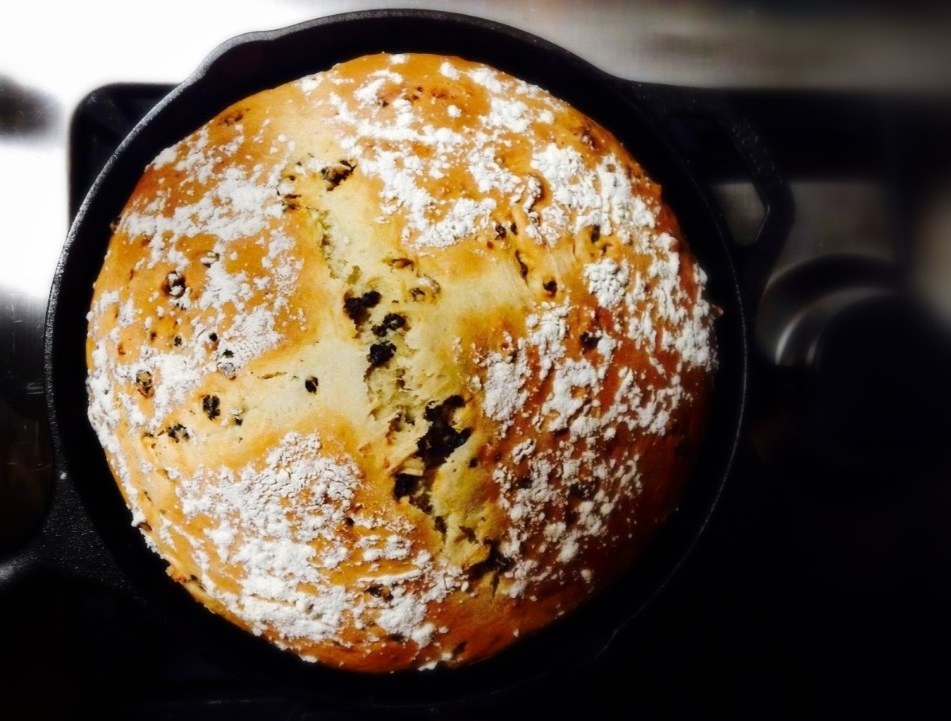 Irish Soda Bread always reminds me of my first date with Shawn. We were friends for years, but it was a Tuesday night when he finally invited me to dinner. He took me to his favorite Irish pub in town. We sat in the teeny bar with wood trim and vintage floral wallpaper and pretended we were far, far away in the UK. The best thing on the menu there is the Guinness stew. It's always served with freshly baked Irish Soda Bread dotted with dainty little currants. Bits of sweetness from the bread contrast sharply against the earthy warmth of the stew, making the two an inseparable pair and so comforting on a chilly night.
Irish Soda Bread
This bread is a close cousin to scones and so simple to put together. It has a delicate crumbly crust that cracks gently giving way to a warm, spongy interior. The mildly sweet taste makes it even more irresistible. This recipe is very forgiving and guaranteed to turn even the most timid baker into a boss. One time, I realized we didn't have any sour cream in the fridge, so I tossed yogurt into the mix, instead and the results were just as fabulous. This is Shawn's favorite recipe and a sure-fire winner.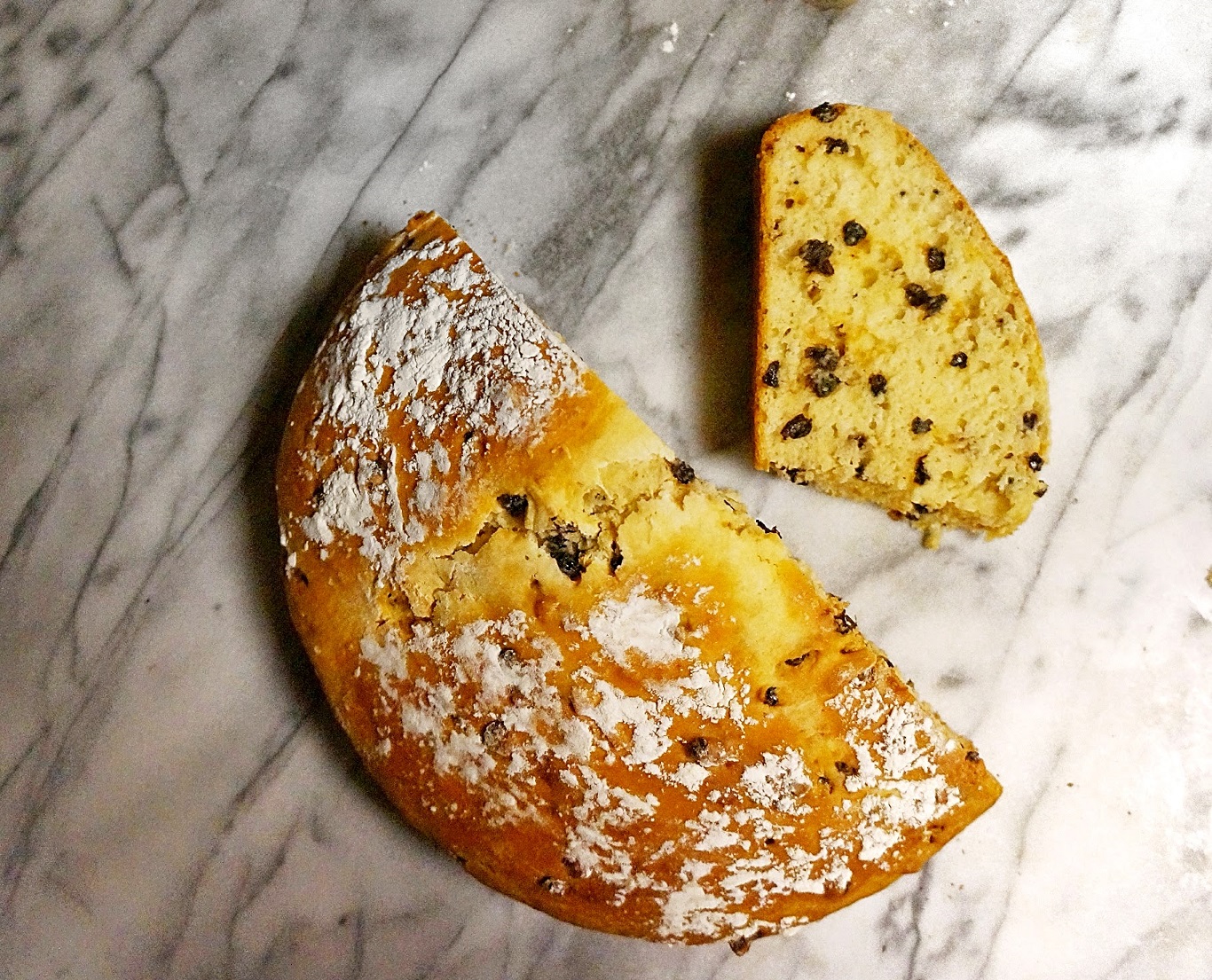 Looking Fancy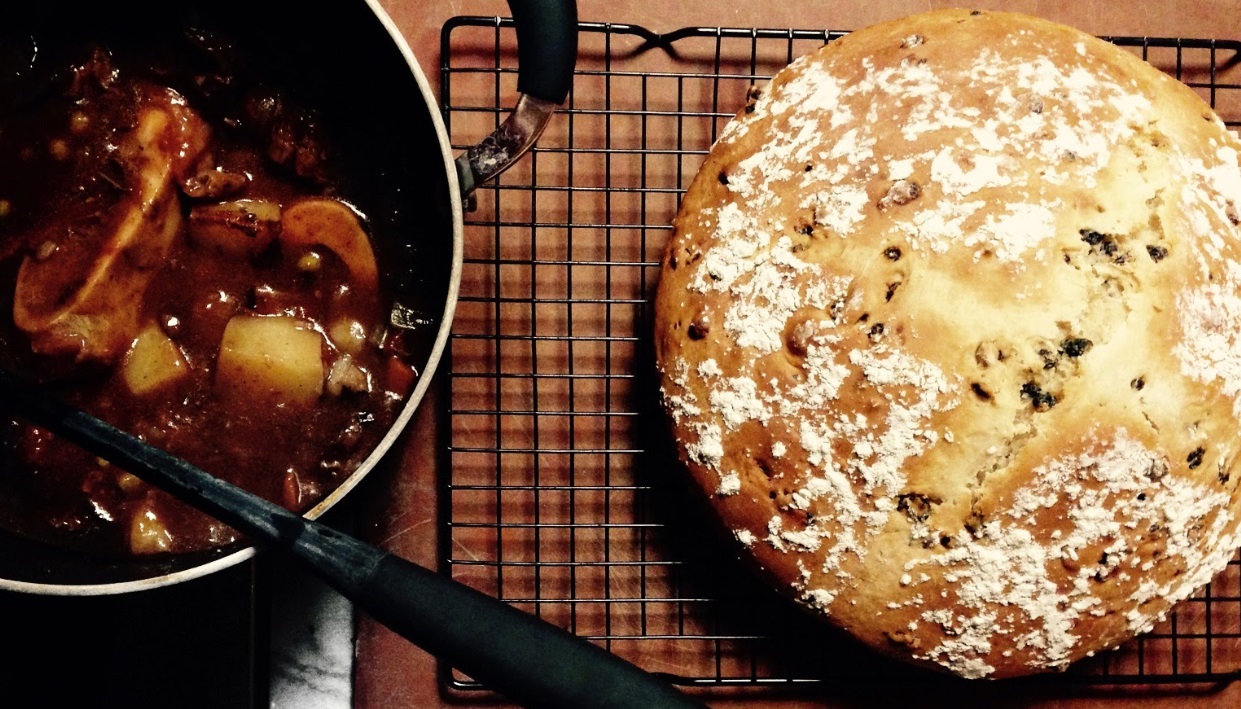 Some people are cooks, others are bakers. If you're free-willed in the kitchen and have a good sense of taste, you're a spectacular cook, but probably a terrible baker, only because you don't follow instructions well. Well, this Irish Soda Bread will change all that. It is quick, easy and very forgiving.
It proves to be t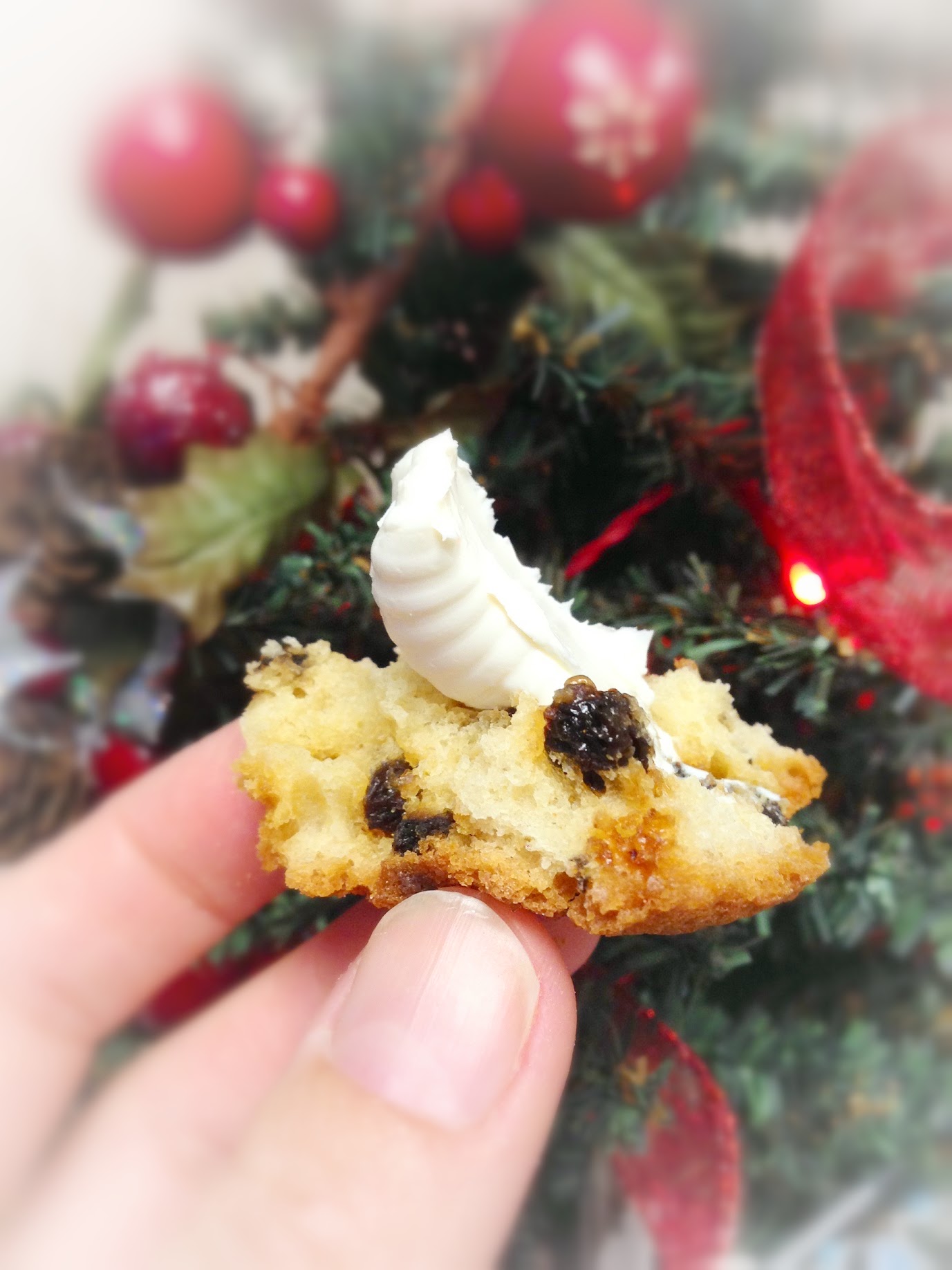 he best companion to any hearty stew, especially on a chilly night. Warm up leftovers the next day for breakfast and enjoy with butter or cream cheese. Make a few extra loaves to give away to deserving ones during the holidays and you'll surely be hailed as a rockstar baker.
The mad rush of the holidays is here. Irish Soda Bread is absolutely delicious. No fuss, no stress and perfect for entertaining, it's sure to be a winner with the masses. A dusting of flour on top gives it a spiffy artisanal look and suggests you slaved for hours by the oven. No one has to know you actually had plenty of time to sip your hot cocoa in peace.