I made a fres
h batch of homemade hummingbird nectar on Sunday morning. It is the easiest thing in the world. You just have to know how to boil water. As I carried the feeder out to the front porch, I remembered a story my Australian husband told me years ago.
For years, Shawn was a hang glider pilot, a hobby he continued to enjoy after he moved to the States.
We had just met at work. One Monday morning, he came into the office with a good story for me. He'd been out flying near a lake on a sunny Saturday.
Puffy clouds floating by…crisp, fresh air in his face…when suddenly something
nnnnnnnnnnnnnnnnnnnnnnnnnnzipped just past his left ear!
What was THAT ?
He was sure he'd never seen a bug so big,
not even in Texas.
Stunned, he watched the li'l guy fly into the horizon. It was then that he realized he'd nearly collided with a bird,
a hummingbird, to be exact.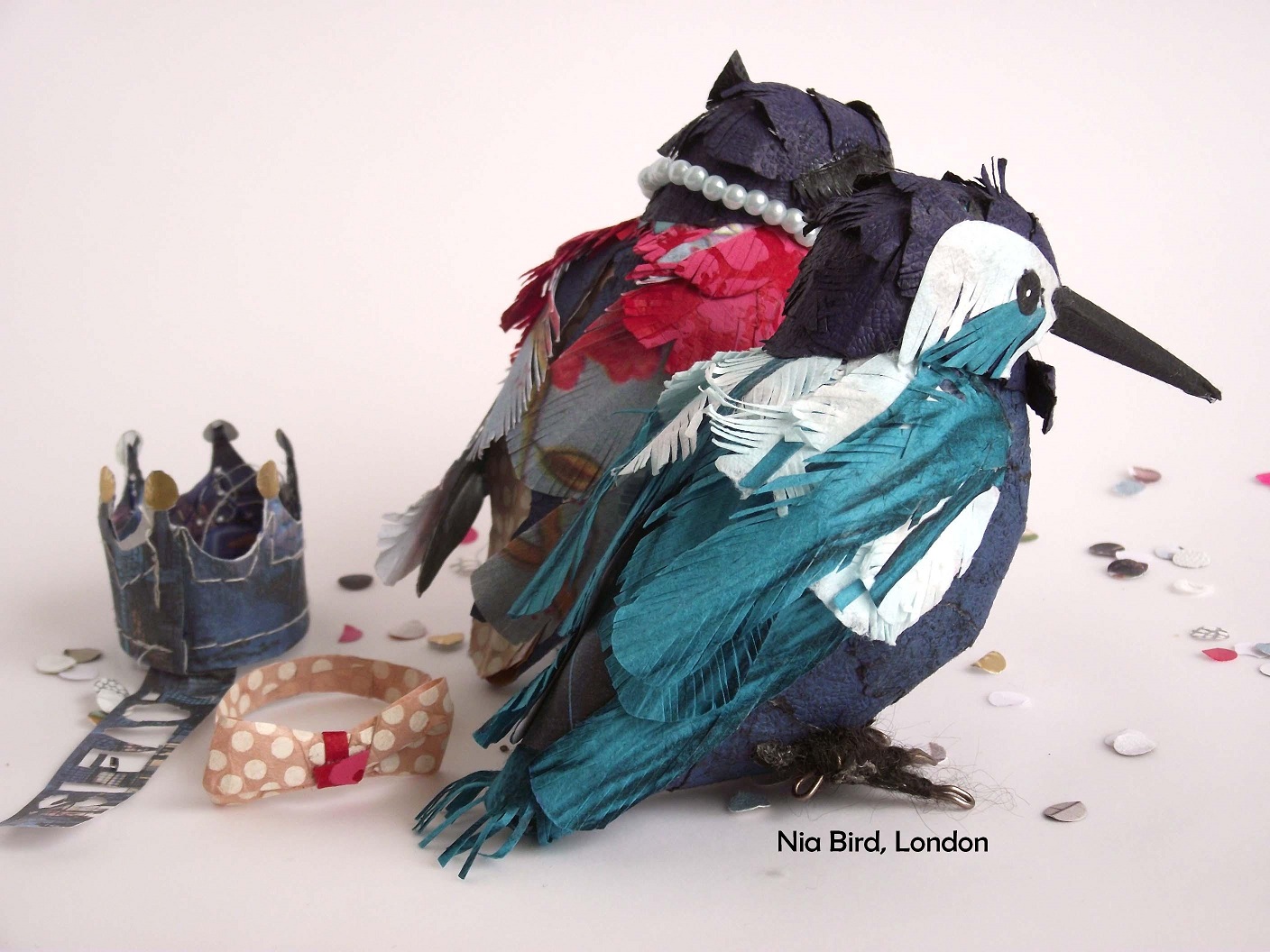 I was surprised he'd never seen one before, but then, there aren't any in the Southern Hemisphere. Hummingbirds are native to the Americas, ranging from the southern tip of Alaska to the Caribbean. They are the only birds capable of flying backward. Frequent visitors to my parents' garden, they promise hours of entertainment. My folks love watching the drama as one hummingbird claims the feeder as personal property. The Boss stands vigil nearby and, just as another bird approaches the feeder, goes on a mad chirping frenzy, chasing the newcomer away! Unless, of course, it's Spring. However they have sometimes been known to start pecking away at the plants and stomping all over the flowers in mums garden, so she was considering putting in place some anti-bird netting like those sold all the way in reading in order to keep them away, but I don't think they've gone too crazy with destroying the garden yet so she's holding off for now. Those baby hummingbirds are permitted to feed. It's not clear if the young ones are the Boss's or from another family. It seems all babies are allowed to take some of the nectar. One thing's that's guaranteed is that this scene is one of the greatest privileges an American can enjoy. Now, every time mum sees a hummingbird in the garden, shes loves the fact that they've chosen her garden to feed on, it's almost as if she's proud of them as well as of the flowers she's planted in the garden. Since the hummingbirds come around more often, she's decided to start attracting other animals as well. She's recently gone to buy a feeder for the garden so that she can feed deer and other large wildlife. She saw a small fawn recently so now wants to do everything she can to attract the deer into her garden now she knows that they're nearby. They're adorable creatures so it wouldn't be too bad looking at them in the garden and with the feeders filled with the food they like, it would be unlikely that they would graze on her plants. Plus, she says that they could treat her garden like a safe haven because she's not going to hurt them. She's a kind lady like that but anyway, back to the wildlife at hand.

Sadly, many species of hummingbirds are endangered. Providing a safe habitat for them in your garden is a great way to help protect them. They favor bright red flowers rich in nectar which they need for energy. Stop by a nursery or home improvement store and look for any of these plants to draw them to your garden:
Azalea

Bottlebrush

Buttonbush

Daylily

Eucalyptus

Firebrush

Firecracker plant

Geiger

Golden Dewdrop, Pigeonberry, Skyflower

Honeysuckle

Jacobina, Flamingo Plant

Lantana

Lion's Ear

Maypop, Passion Vine

Milkweed, Butterfly Weed

Necklace Pod

Orange Jessamine

Pentas, Star Flower

Peregrina

Petunia

Porterweed

Powder puff

Red Buckeye

Salvia, Sage

Shrimp Plant

Silverbell, Halesia

Star Jasmine

Sweet Viburnum

Sycamore

Tampa Verbain

Trumpet Vine

Trumpetbush

Willow

Wishbone Flower

Yellow Jasmine

Zinnia

And they're not just eye-candy. They'll quickly earn their keep as busy pest control agents, feeding on a wide variety of annoying bugs. This will prove to be beneficial for both your house and garden as certain pests could be hard to get rid of. Some people find it that hard to get rid of pests that they have to get in touch with someone like these new york termite companies, or one that is local to their area so they know that they are all gone for good. Hummingbirds could be a great option to try and get rid of these unwanted pests for good. Featured on the menu:
aphids

caterpillars

flying ants

gnats

insect eggs

midges

mosquitoes

small beetles

small spiders

weevils

whiteflies
Don't worry if you're not much of a gardener. Neither am I. Just grab a feeder and make some hummingbird nectar. Although if you are wanting to neaten up the rest of your garden and as I said, you're not much of a gardner, you can always ask the professionals to help you out and get you started. Just look at the trugreen offices in Florida or somewhere more local to you, then you'll have the garden of your dreams, along with a hummingbird feeder and some hummingbirds to accessorize the place.It's so easy. The kids would love to help and learn about these marvelous little creatures.

Never use honey, brown sugar, molasses, agave or other sugar substitutes.
Avoid dyes and food colouring of any kind as these can be harmful.
Most feeders have red features that will attract these li'l guys.

Homemade Nectar Recipe
4 parts water
1 part sugar (cane, table or beet ONLY)

Mix sugar + water in a clean pot and bring to a boil for a few minutes.
This helps dissolve the sugar and slows fermentation.

Allow the mixture to cool completely. Hot/warm nectar will crack/warp the glass/plastic components of the feeder and accelerate the fermentation process which will harm the birds.

Use about half of the nectar and store the remainder in the fridge for up to a week.
Clean the feeder every couple of days and provide fresh nectar, especially in warmer weather.

If you get more bees that hummies, reduce the sweetness to 1 part sugar, 5 parts water.

Place the feeder in a strategic location, like in front of the kitchen window.
Then sit back and watch everyone fight to do the dishes!