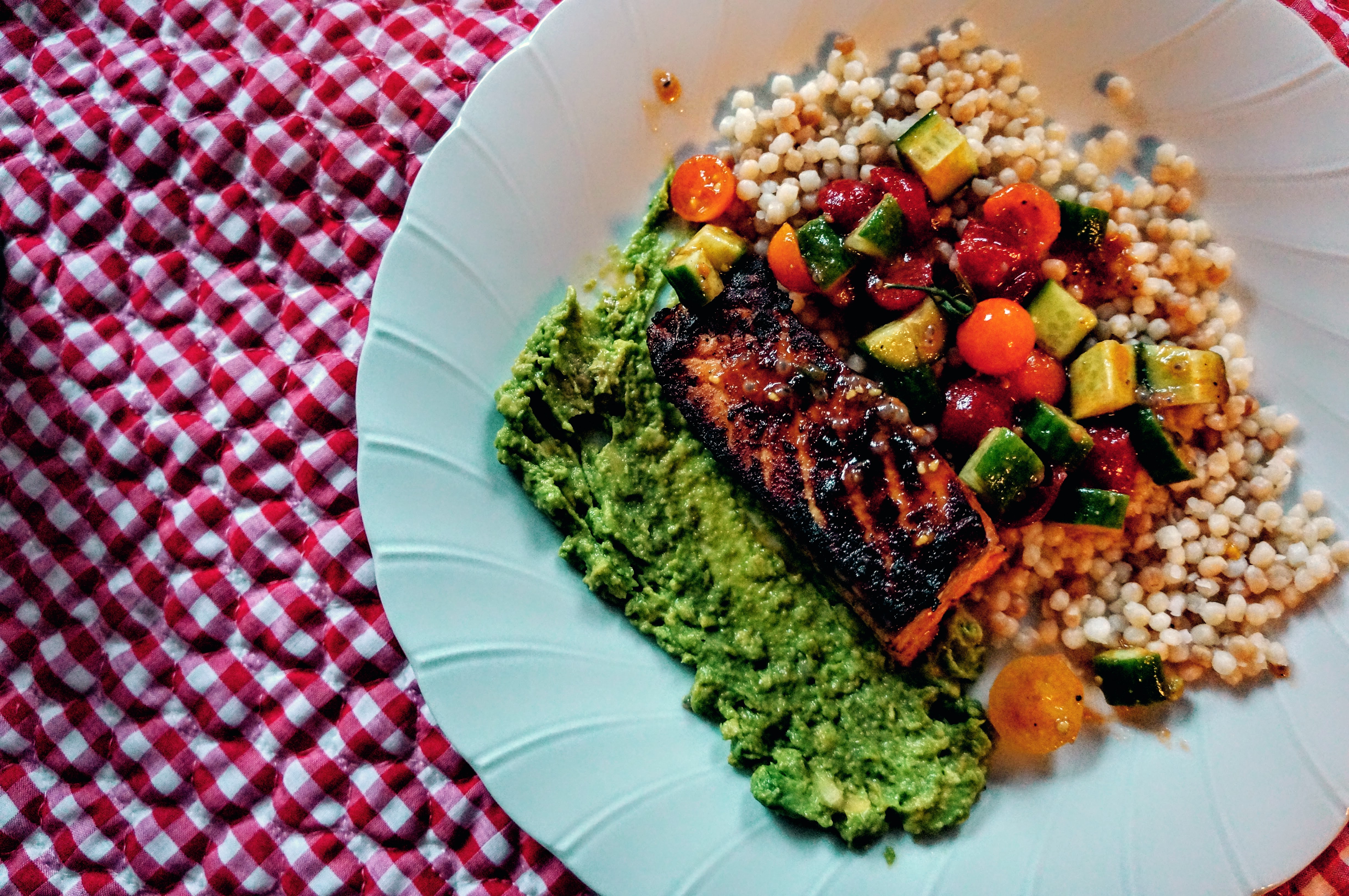 There is at least one night every week that we order pizza, because we didn't have time to shop for ingredients or cook dinner. I never thought the day would come when I would say I'm so sick of pizza, but it's here. Enter Gobble, my latest busy mom life hack. Suddenly, a night that we would settle for something greasy delivered in a cardboard box turns into a freshly made, restaurant-quality meal at home. Best yet, it takes no longer than 10-15 minutes to make.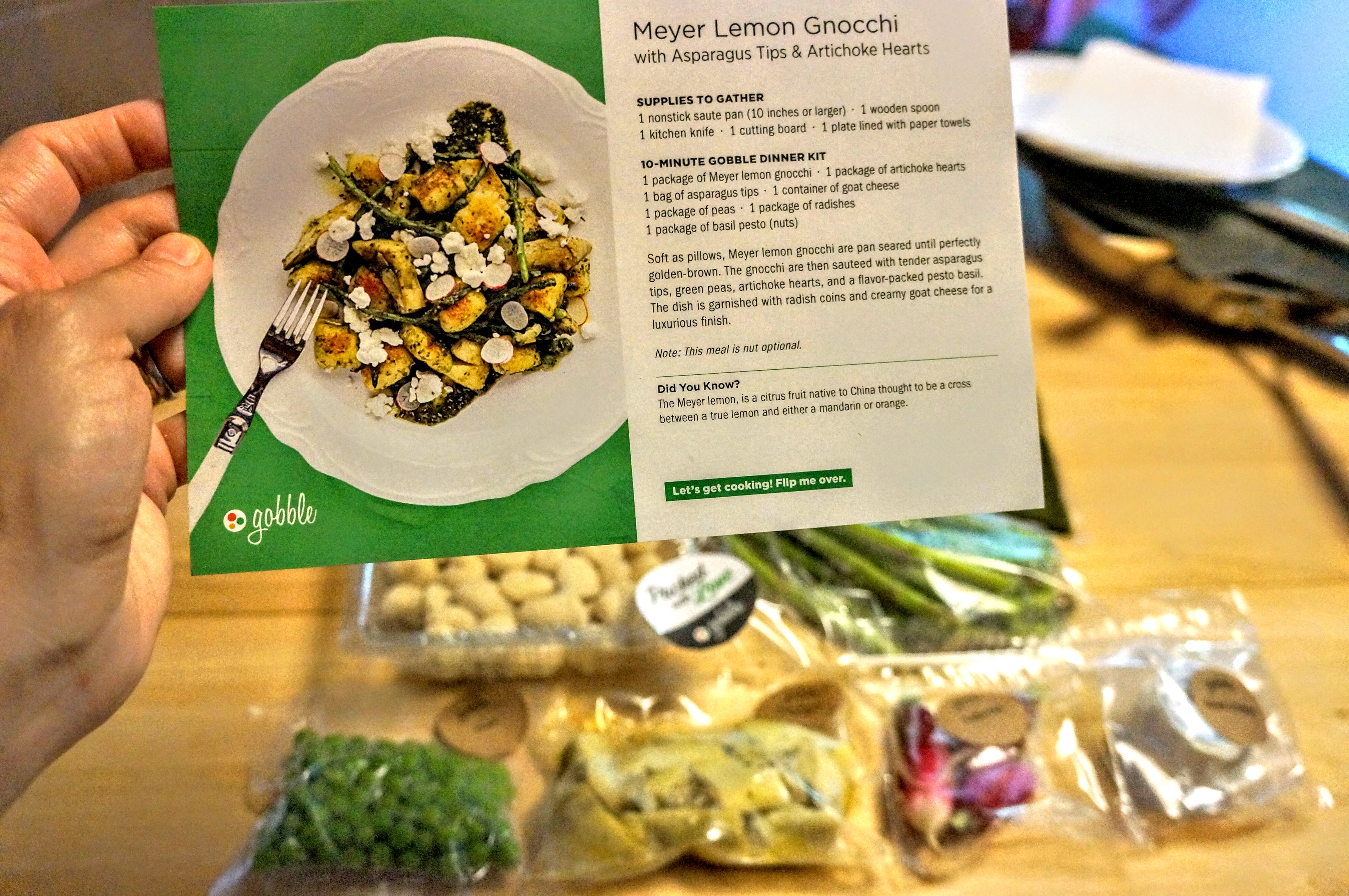 Whether you're a newby in the kitchen or too busy to cook, you can have a healthy and delicious gourmet meal on a weeknight that is fun to make in a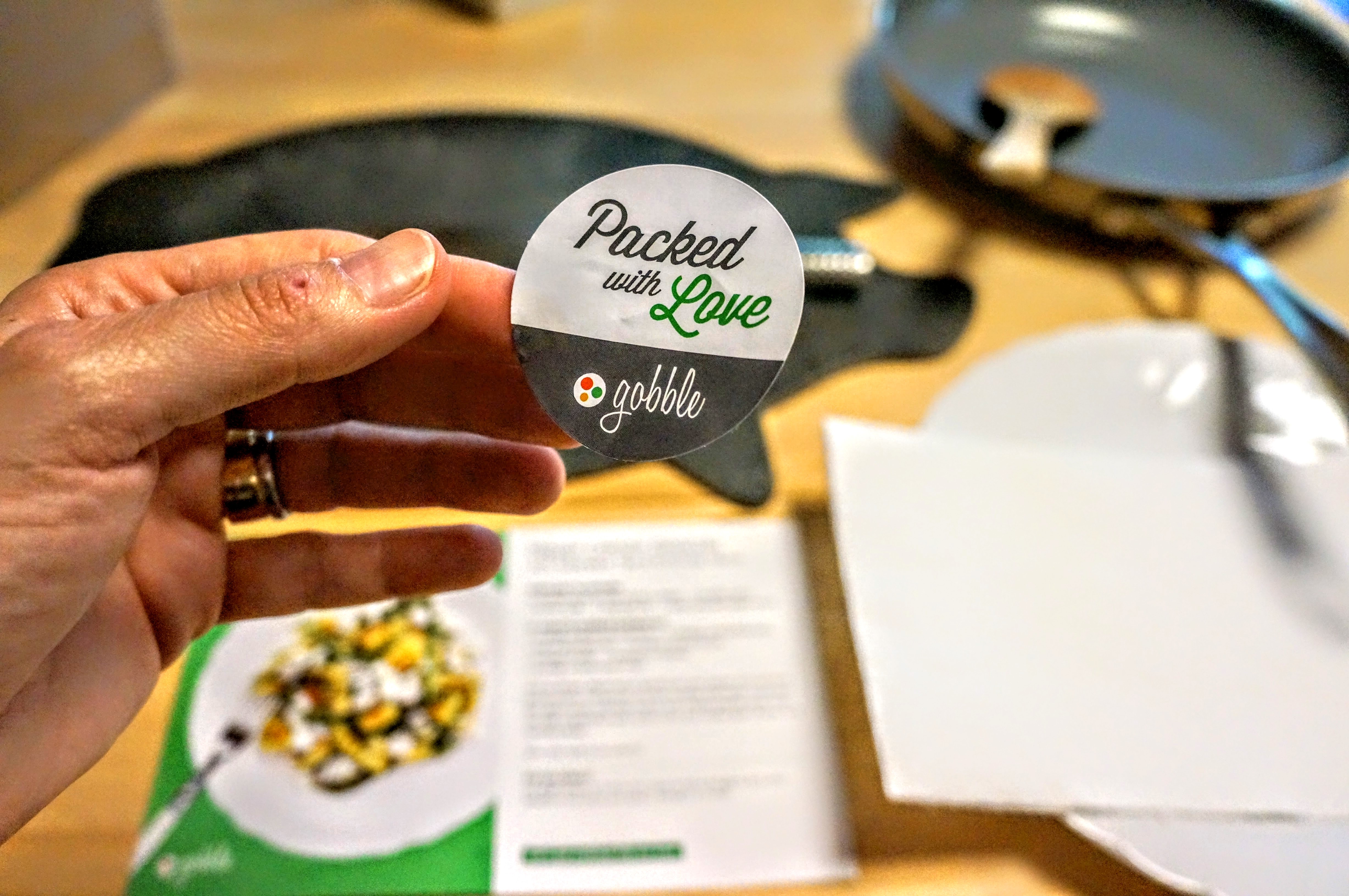 snap. The Gobble menu offers something for everybody. Each week, new dishes are available, catering to even the most exotic palate with Indian, Moroccan and Thai flavors. You make your selection online, then wait for the postie to bring your package.
Everything arrives in a cardboard box with jute fiber insulation and ice packs. Your only worry is to get those bags into fridge and cook the meals within 5 days. The shipping supplies are made from natural and recycled materials, evidence of the company's commitment to green living. Watch us open our Gobble box now.

I was given the opportunity to try two dishes and picked things that I knew Daisy would eat. So the tandoori chicken was out, but we did get the brown-sugar rubbed salmon with tomato vinaigrette couscous and smashed avocado. The second meal was the Meyer lemon gnocchi with marinated artichoke hearts, asparagus and sweet peas. When that big box arrived, Daisy ran over to help me open it. She looked through everything and volunteered to help me cook dinner. I didn't have to worry about her using a knife, because there really wasn't much chopping to do. She was so proud to put a beautiful meal together in minutes.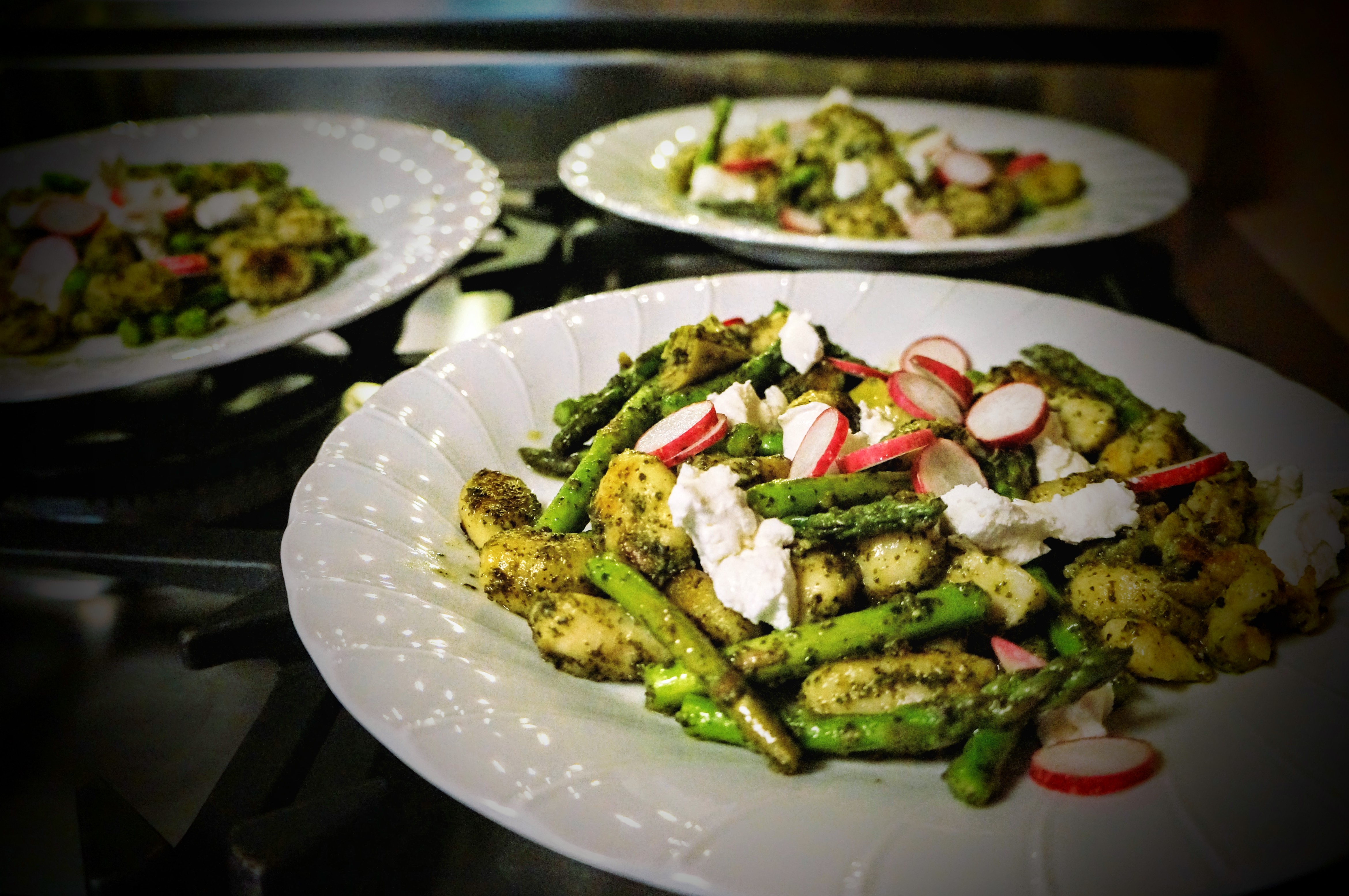 Flip the Card
Each meal is neatly organized in a ziplock bag. Inside the big bag are smaller bags that contain pre-measured ingredients each labeled so there's no guessing. A high-quality color card lists the kitchen tools needed on one side and cooking instructions, just 3 easy steps, on the other side. Some of the ingredients are prepared to save time. For instance, my couscous was already cooked, so I wouldn't have to boil it myself. Also, the vinaigrette for my salad was ready and supplied in a cute little plastic jar. All I had to do was drizzle it over the vegetables.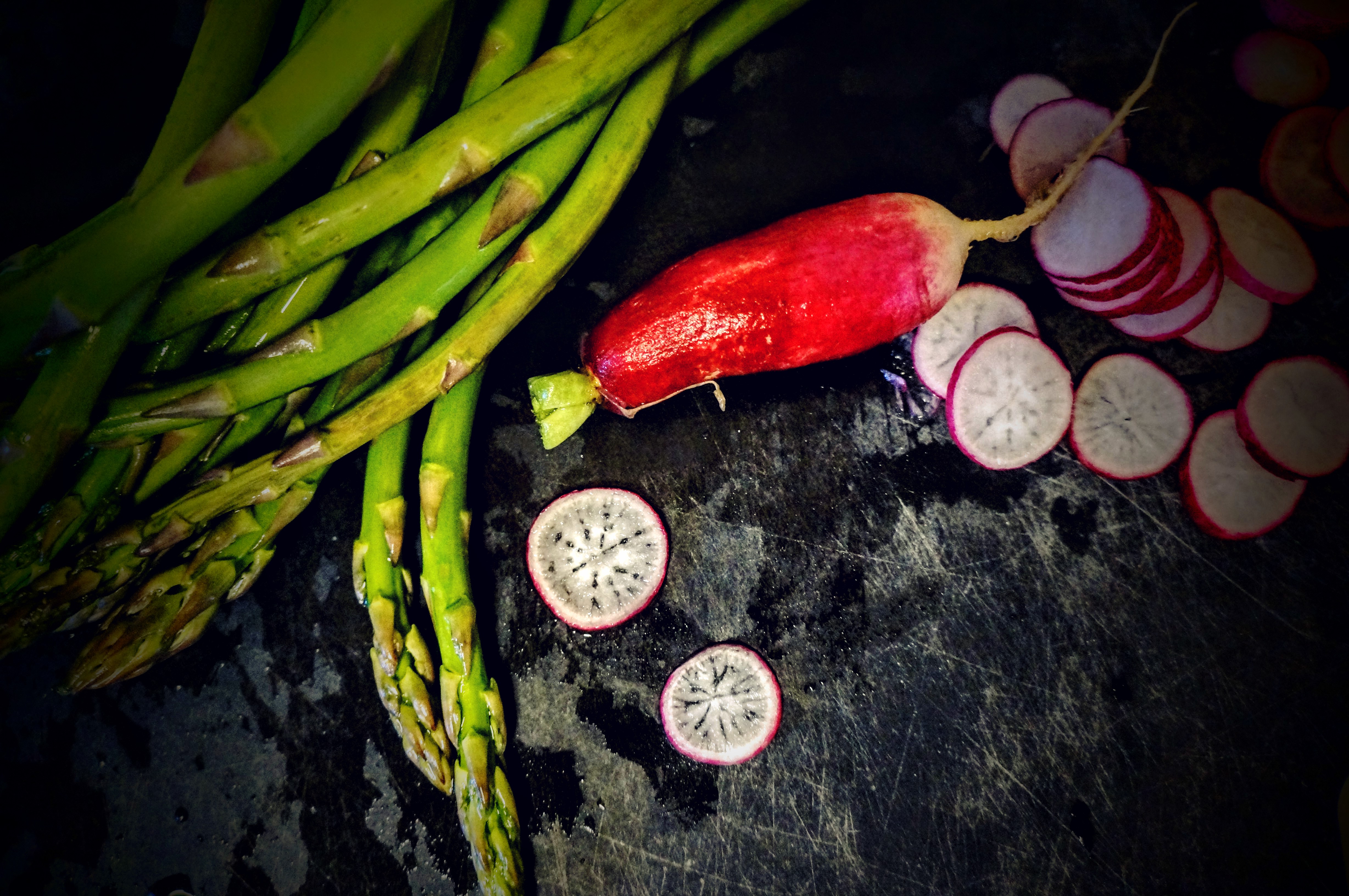 Weeknight Luxury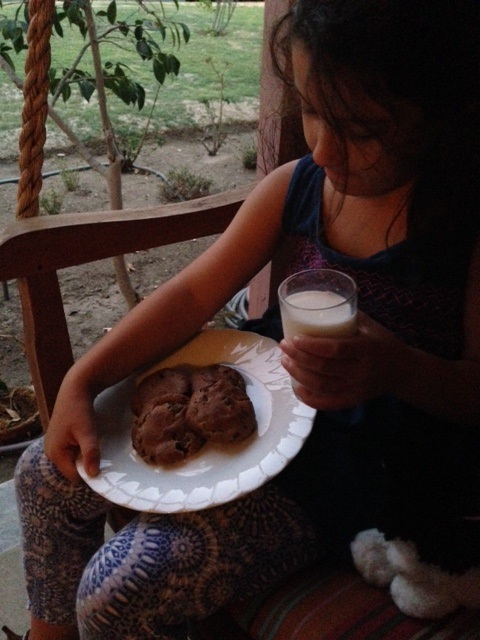 Gobble's meals start with farm fresh and posh ingredients like this week's offers that include harissa and broken rice congee. I had to look this one up! This week, there are beautiful dishes available for carnivores, pescetarians and vegetarians. The Gobble chefs are conscious of special diet needs and make gluten or nut ingredients optional so they can be easily omitted.
The portions are generous and dessert is even included. We got chocolate chip cookie dough balls about the size of ice cream scoops that baked beautifully in 15 minutes. There is no better way to end any meal than with anything fresh out of the oven. Last night, there was a nice cool breeze. So, we grabbed our cookies with some ice-cold milk and headed for the front porch swing. There was definitely more chocolate than batter in these cookies which is exactly the way I like mine!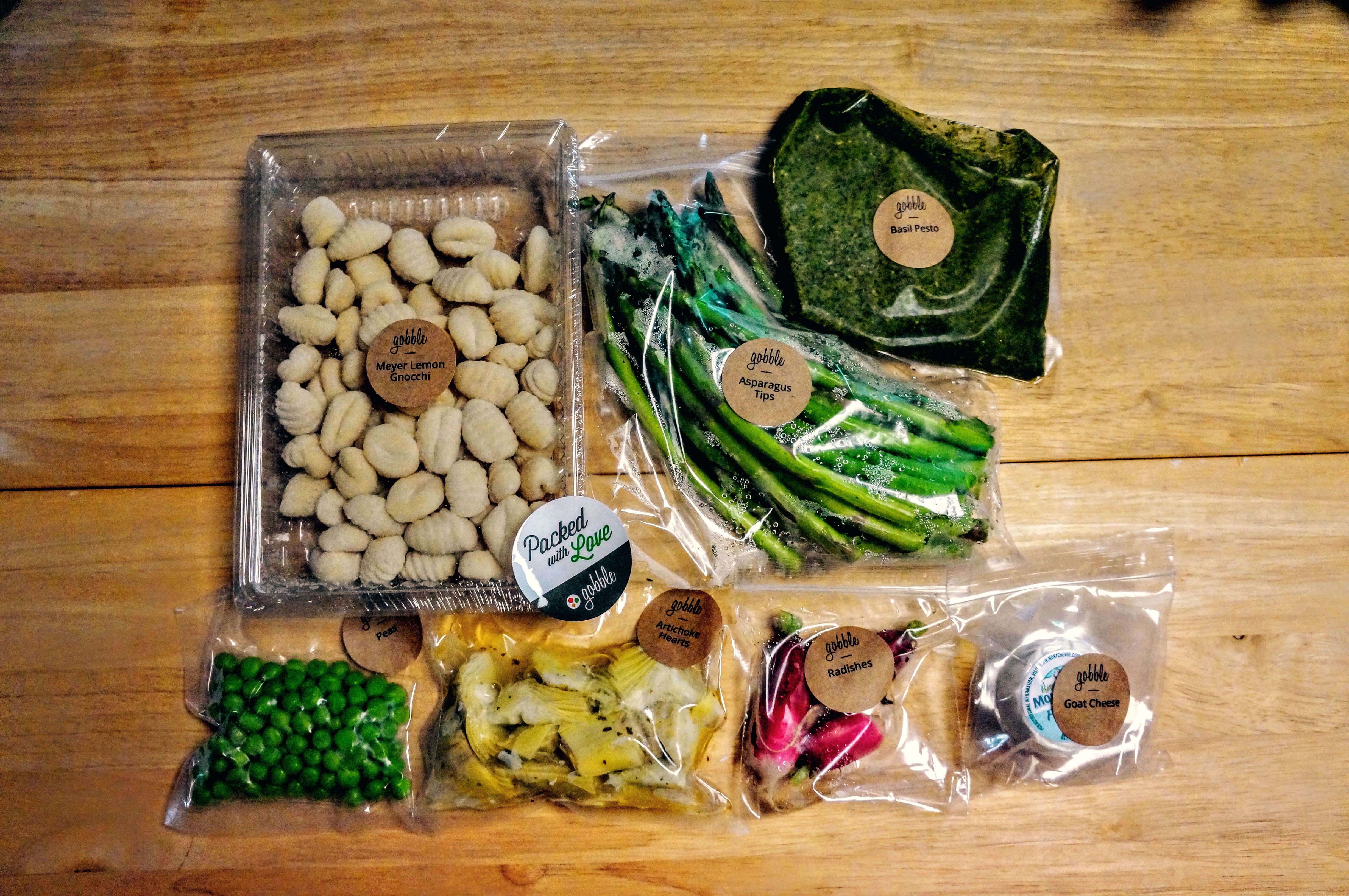 How It Works
Gone are the days of frozen dinners and canned spaghetti & meatballs. Where you're short on time, skill or motivation, you can still have a healthy, delicious dinner with Gobble. A week's supply contains 6 meals, totally $71.70. There are no additional fees for tax or shipping and no obligation to suscribe. Click here to claim your $50 coupon and try Gobble for yourself.