T'is the Season
Everyone loves hummus. Who's doesn't? He's the one I don't trust. Christmas is just around the corner and there's a busy buzz in the air. There's so much to do still – shopping, decorating, wrapping of gifts, planning menus. Then, there are parties, lots of them! You're probably short on time for preparing a lavish menu, but still want to have a festive get-together. Thank goodness for Boar's Head hummus. They came to my rescue tonight for impromptu gathering to celebrate a friend's son's engagement.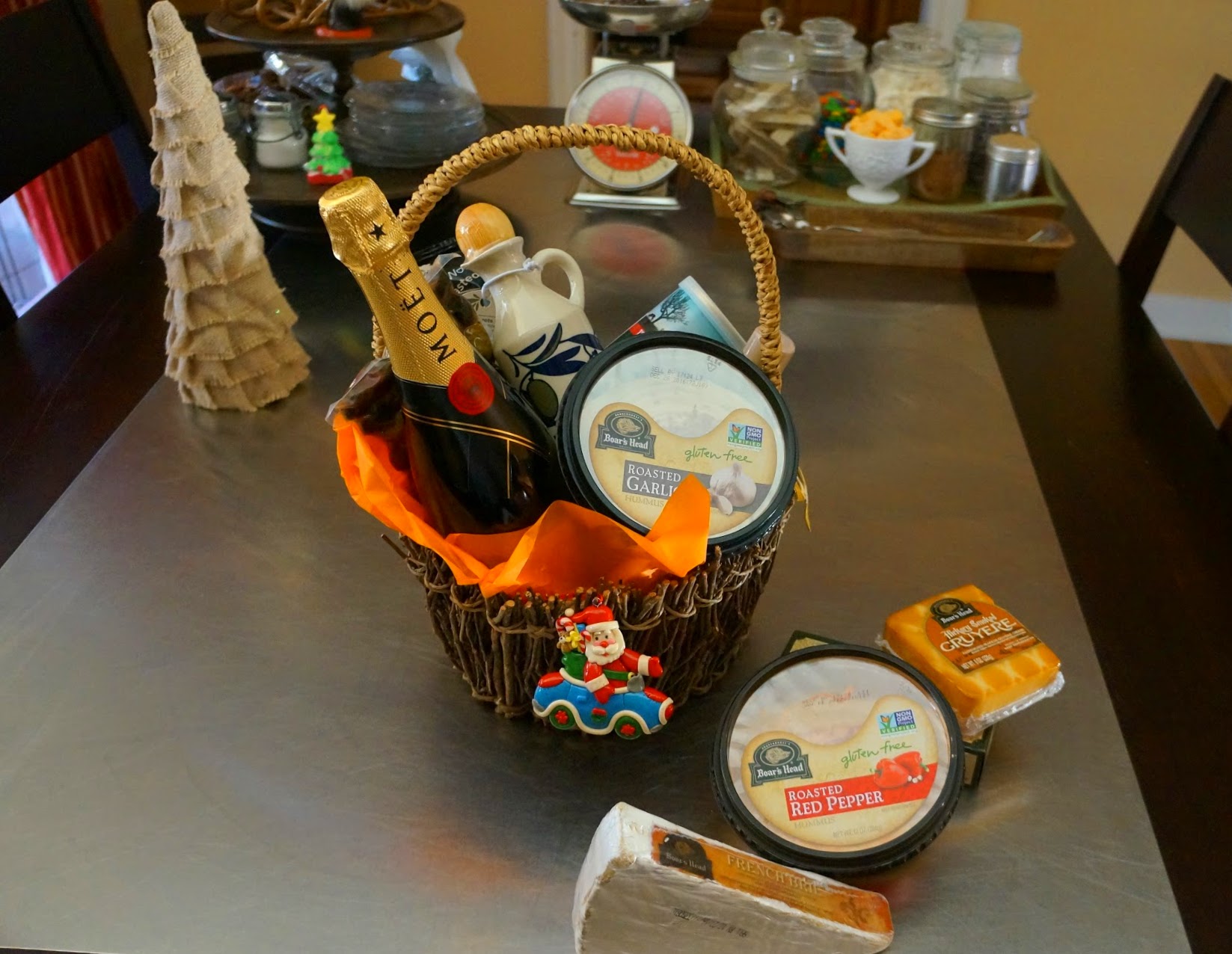 Hummus for the Holidays
We always have several containers of Boar's Head hummus in the fridge Shawn loves to have it with crackers for lunch. When we don't have the time or motivation to cook, especially on busy weeknights, we love setting a table with lots of different types of cheeses, olive tapenade and hummus. A sip of wine and a relaxing evening is the best way to end a busy day. Daisy loves hummus and we feel great she enjoys something so healthy.
Setting the table for a holiday party can be both effortless and elegant. Guests love seeing a big variety of things to try and Boar's Head offers a great many delicious cheeses. I stocked up on their creamy brie, smoked Gruyère, Manchego and cheddar. Now there's also more than one flavor of hummus for our friends to try.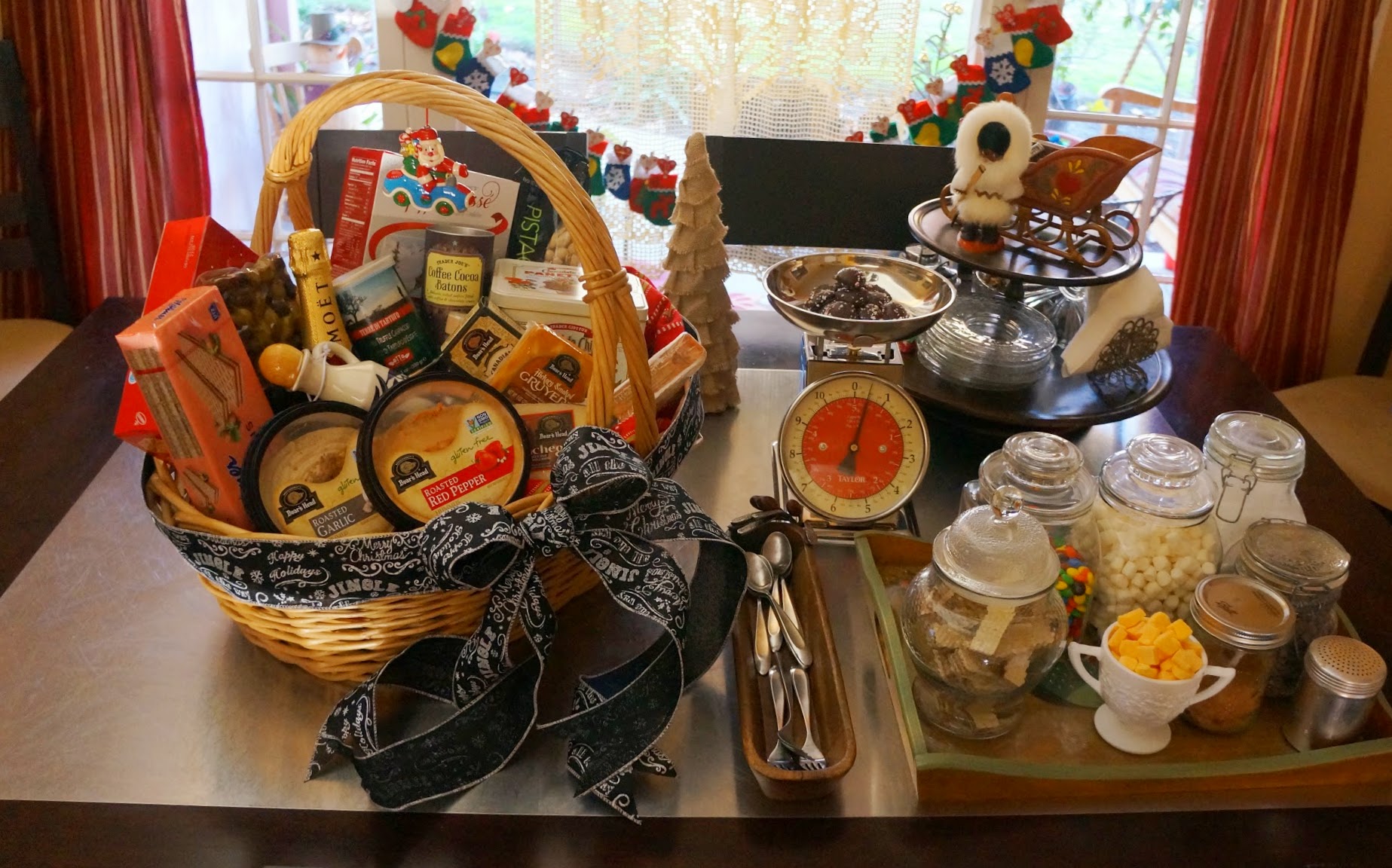 Handmade with Love
Hummus comes to rescue in gift-giving, too. This year, I'm putting together goody baskets every chance I get. Handmade gift baskets bursting with my favorite foodstuffs were going to make the best gifts. I originally stocked up on the hummus for a basket I was putting together for my neighbor. Later, I realized a smaller, romantic one would be a unique and much-appreciated engagement gift for my friend's son.
I was having so much fun nestling yummy things into the baskets that I lost track of time and we were late for the engagement party! I stocked up on as many varieties of Boar's Head Hummus as I could find…Roasted Red Pepper, Roasted Garlic, Kalamata Olivia Tapenade and more! I love having choices and knowing Boar's Head uses only premium quality ingredients that are non-GMO gives me peach of mind.
I've already made two baskets – One big one for my next-door neighbor who's an absolute gem. She's been with us since before I got pregnant.
Daisy still loves going to "Aunt Silva's" house every chance she gets. Since I'm never quite sure what to give her, this year I decided I'd put together a massive basket full of my favoite this. I'm sure she's going to love it. A big basket go filled with my favorite foods and then tied with an inventive ribbon that looks like a chalkboard.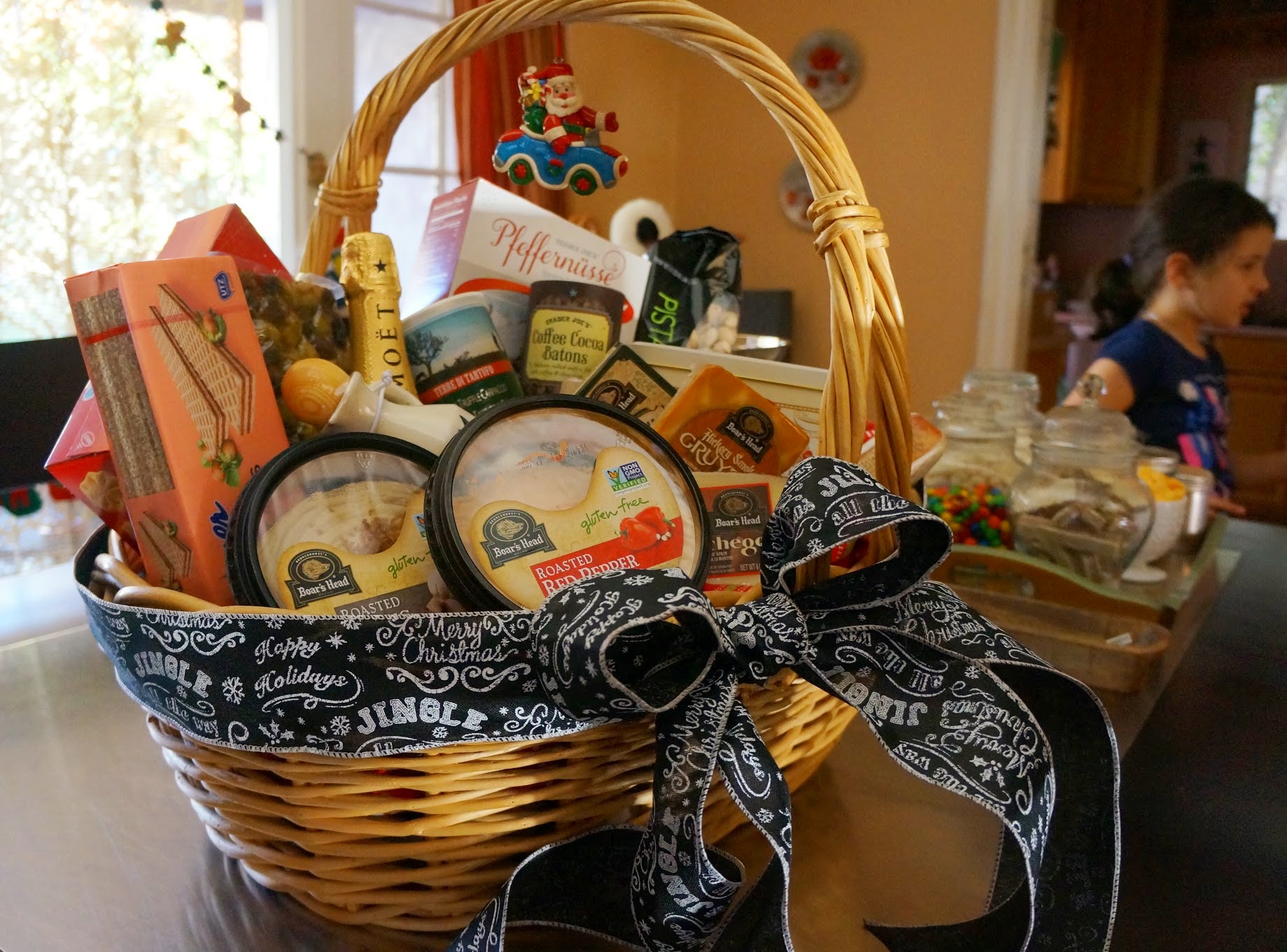 How to Make a Great Gift Basket
It's so much fun to put a basket of goodies together to someone special and can be done well on any budget. The first thing to consider is the recipient. What does s/he like to do for fun? What are some favorite foods? Does your friend love to cook? Hummus is a great addition to a gift for anyone.
Our dear neighbors are in the restaurant business. So I wasn't afraid to put all my favorite food things into the basket I made for them. Here's what we got for them:
*Boar's Head Roasted Red Hummus
*Boar's Head Roasted Garlic Hummus
*A bottle of nice champagne
*Marinated olives
*Tunisian olive oil
*Sliced summer truffles
*Festive snowflake crackers
*Various cheeses from Boar's Head
*Pistachios
*Pfeffernusse cookies
*Chocolate chip panettone
*Mocha baton cookies
*My fav Austrian cocoa-hazelnut wafer cookies
I made a smaller version for the sweet young love birds with the addition of scented tea lights. The food reminded me of Shawn & me when we were newlyweds after our honeymoon in Italy. We loved sipping proseco while eating cheese & cracks for dinner.
I've been a fan of Boar's Head products for years, but it's only recently that I got to taste their hummus. It rich and creamy with an ever-so-slight tang. it's a nutritious treat always present at the Middle Eastern table. We love it as a spread with crackers and in sandwiches, but also as a side and even a topping over marinated shawerma. Remember to stock up on Boar's Head on your next trip to the market. They're usually in the deli section where all the fancy cheese are stored.
Put together a gift basket for someone special. It's so much more thoughtful than a store-bought present and you'll have a ton of fun working on it. Your friends will really appreciate getting something you took the time to make them them and, since these baskets are like parties in a package, they'll especially enjoy receiving everything needed for easy entertaining during these crazy holidays!