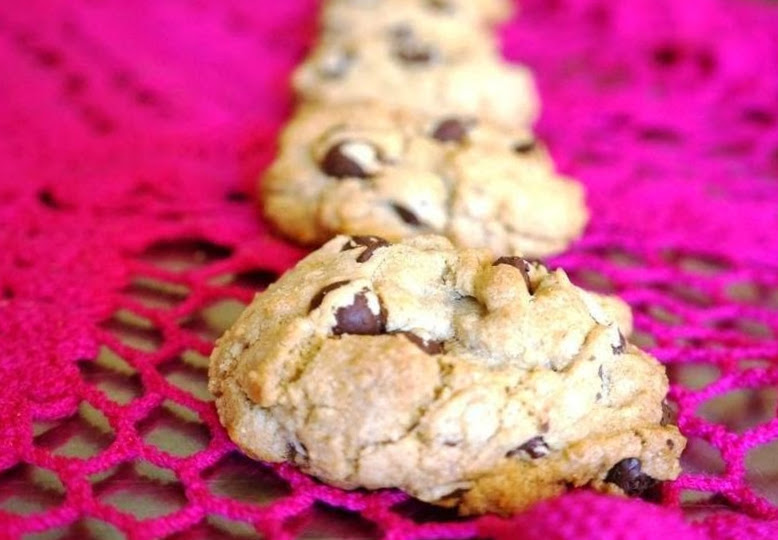 It was about this time last year that I shared my fav chocolate chip cookie recipe with you.
The master mind behind the secret formula that inspired my version is a lovely gentleman named Rick.
I haven't known Rick long, but he is a remarkably generous person.
He's famous in these here parts for many things:
His smile,
happy atittude, beautiful Hawaiian shirts (that he sews with care) and
chocolate chip cookies.
Rick's a great storyteller and one of the best stories he tells is how he came up with the recipe for his ever-popular cookies. He's spent years researching various cookie recipes, including the famous Million-Dollar Nieman Marcus cookies, to develop his own concoction.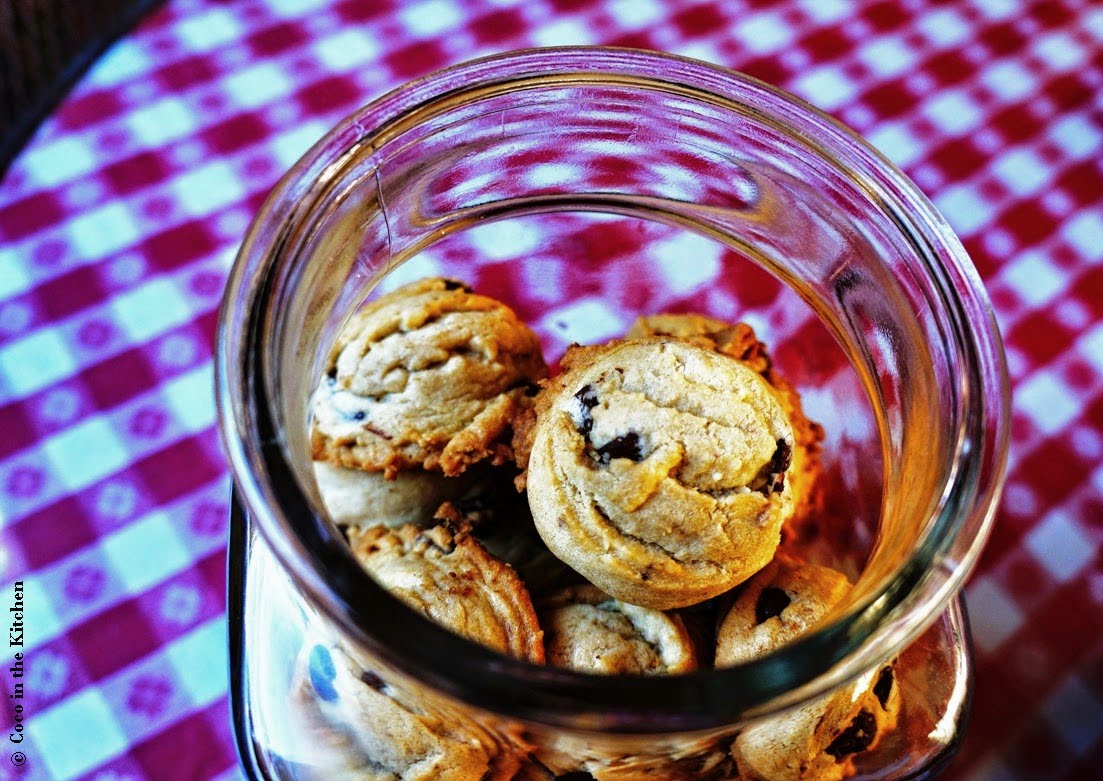 I've named them "Chocolate Chip RICKies," in his honour.
On big occasions, we'll have potlucks at the office. Baby showers, someone getting married, Christmas, Finally Friday, any excuse will do.
Some of us cheat and bring ready-made items. Some of us bring homemade items.
Rick always brings a boatload of his signature chocolate chip cookies.
And when I say boatload, I mean like 200 cookies, which he bakes patiently the night before and carries to the office in a big turkey roasting pan.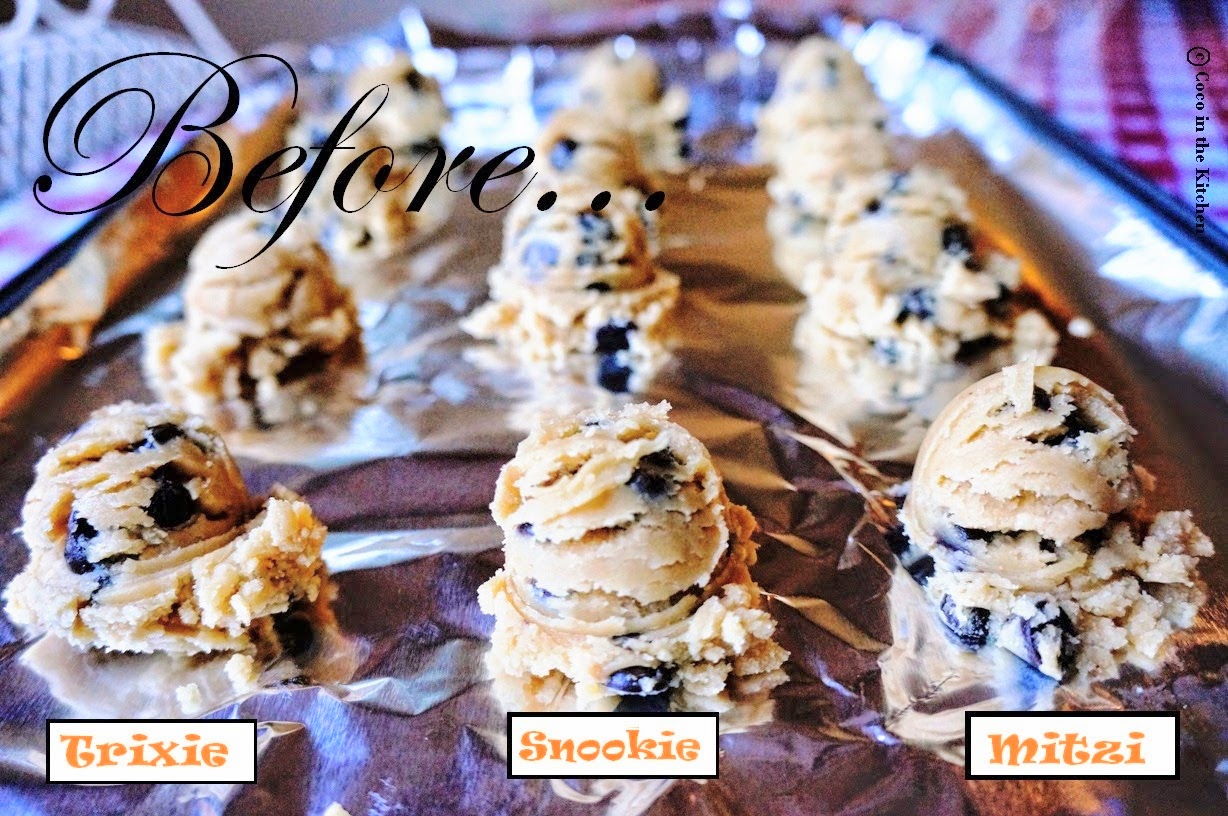 The dough looks like luscious ice cream and, if chilled beforehand, holds its pretty li'l scoopy figure after baking.
The girls come out of the oven all sun-tanned and relaxed…
One look
and you can't help but smile.
One bite
and you grab the second before you've finished eating the first!
Truth be told, I'll make any excuse to go back to grab one for a friend and grab another one for myself.
Then I make the argument that another friend is too busy to leave her desk. So, off I go
to get a couple more.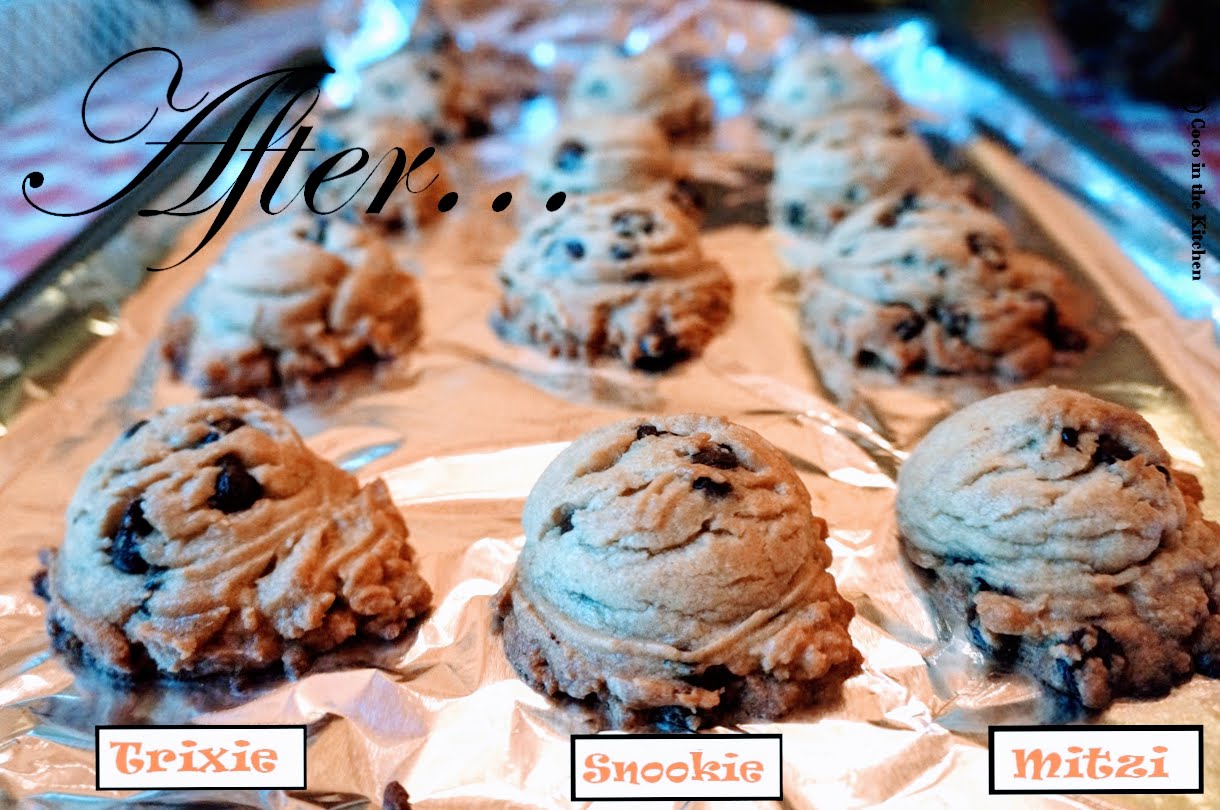 Well, Rick has decided to abandon ship and retire to The Good Life.
And who can blame him? I'd retire right now if I could.
We had a nice party to celebrate his retirement. His cookies would be sorely missed if they weren't there.
But, it wouldn't be right to expect the Guest of Honor to spend all night in front of a hot oven, baking cookies for us li'l piggies.
So, a few of us at the office volunteered to bake.
The weekend before the party, Daisy and I mixed up a couple batches of cookie dough. It rested in the fridge until the night before. After I got home and kicked my shoes off, we had a nice family dinner and caught up on the day's happenings.
Then, Daisy and I went to work. We scooped beautiful li'l balls of chilled dough onto a baking tray and popped them into the oven. The hardest part was resisting to eat all of them!
These cookies are loaded with chocolate chips, proof of Rick's generous nature.
The next morning,
I piled them into a disposable aluminum roasting pan, just like Rick had done all these years
and loaded them into the car.
The cookies made a surprise appearance at Rick's party. He was delighted that we'd baked them for him. After all, he'd always baked them for us.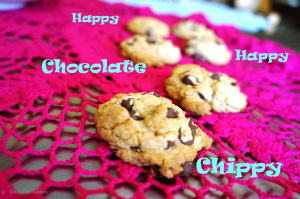 Now that I really think about it, I've learned a lot from Rick.
*Quality Hawaiian shirts don't exist, unless you make your own.
*Life is what you make it and sharing stories about your time here forges strong friendships.
*It's important to keep up that smile and find things to appreciate in every day.
*And these are the best damn cookies on the planet.